So you are probably starting to brainstorm some super awesome party game ideas to do this holiday season or for another special occasion. That means it's also time to find some game prize ideas for adults (ones they'll actually love).
If this is the case, then you've come to the right place. Here you'll find the ultimate list of grand prize ideas along with medium and small, filler game gift ideas for your party. But fair warning, you may become the permanent party host after this LOL.
[Disclaimer: Please note this post may contain affiliate links. This means I may receive a commission if clicked at no extra cost to you. Though the opinions remain my own.]
---
Game Prize Ideas for Adults
Depending on which games you'll be playing, the game prize types will vary. In some cases, you may want to have a "grand prize" while others may only need regular or "medium" prize. Finally, always have games with some smaller prizes so that more people can win something.
Below is the list of all the different game prize ideas for adults so that you can pick the best ones for your special occasion. This includes holiday parties, baby showers, bridal showers and more.
Grand Prize Ideas
Grand prizes should obviously be limited and should be chosen strategically. Don't go over the top with these prizes as it could get costly (unless you want to of course LOL). But normally, I would recommend that you stick to no more than 3 grand prizes for your absolute best party games.
And if you're shopping around a holiday, even better! Holidays mean sales and us mamas loveee sales.
Alright so here are some awesome grand prize ideas for adults that they will actually want to win (including you). No one said you can't play the games you host LOL!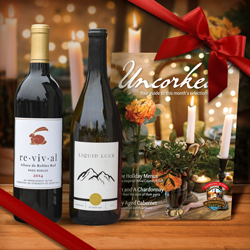 Premier Wine Bottles
Okay you have to admit that even you would love to win this gift LOL! I mean, who wouldn't want to win some quality wine? And I bet if there are other mamas playing, they would be all in!
Check out this awesome wine gift set here which includes two wine bottles, a wine credit, a VIP winery tour invitation and a few extras. And the best part is that it's well under $50. I can definitely see this being used as the ultimate grand grand prize.
City Experience
You know what's actually better than wine? Going on an actual adventure in your own hometown! And thanks to CityPass, you can experience a day as a tourist for as little as $39 (depending on your city).
So go ahead and take a look at the the CityPass options available here to see if your hometown made the cut LOL. If so, this would make an unexpected yet amazing grand prize idea.
Escape Room Kit
And while we're on the subject of experiences, how about gifting one that you could all do together in the near future? Escape room game kits are becoming especially popular for all ages.
So plan ahead and make this a grand prize that technically everyone wins because hey, you guys get to play it together in the future. Check out all the different escape room game kits available here.
Puzzles
There comes a time where people's creative side comes out, especially when they're hanging out at home more than usual. That's where making a puzzle comes. Plus, puzzles are good brain workouts as well. So pick your favorite wooden jigsaw puzzle like this one and give it as a grand prize.
Check out the best-selling wooden puzzle options here and give your winner a good brain exercise LOL.
JBL Portable Waterproof Speaker
Or maybe you want to give your winner a grand prize that they can use themselves when out and about. This JBL portable waterproof speaker is perfect to clip onto anything so they can jam out wherever they go.
The best part is that this also makes for a great gift idea for anyone you know. Plus, they come in a variety of colors too. Check out the JBL portable, waterproof speakers here.
Samsung Wireless Charger
How about a wireless charger from Samsung? Electronics are always a nice, neutral gift to give during the holidays. I know I take my wireless charger everywhere but it was primarily gifted to me to use at the office so I wouldn't have to keep ducking underneath my desk haha.
If your peeps coming over all usually on-the-go, this may be exactly what they need. Plus, it's fast charging so it won't take long to get a good charge on the electronics. Grab this Samsung fast wireless charger here.
Amazon Fire TV Stick
Now that we're all spending more time indoors, I'm sure that also means more time in front of the TV. That also means we've probably already caught up on our favorite shows which means we're ready for something new LOL. That's where the Amazon Fire TV Stick comes in.
It's the best selling streaming media player where you can watch anything through your favorite subscriptions even without cable. And that's why, this Fire TV Stick would also make a great grand prize idea.
Amazon Echo Dot
In our home, we're run by Google but almost everyone else we know, has all RING and Amazon products including this Echo Dot. And let me tell you, anyone would be extremely happy if they won this game prize.
It's such a smart little speaker and is the definition of hands-free. You can ask it questions or tell it to do things (like turn on some music while you're cooking). So check out the Amazon Echo Dot here and see if it's best kept as a self-gift or better off as a grand prize haha.
JBL Wireless Earbuds
You have to admit that these are a pretty hot item nowadays. And especially now that people seem to be working out more and going for walks. So these JBuds Air True Wireless Earbuds are definitely grand prize worthy.
And if you're letting teens or "young adults" join in on the fun as well, they'll definitely go crazy for these wireless earbuds here. I actually got these for my husband two years ago and he loves them!
Candles
How about some smell good candles for them to take home? Everyone loves it when their home has a nice scent to it so you can never really go wrong with a set of candles. Especially the ones that come with inspiring notes inside.
Take a look at this candle set here and send the winner home with a good scent LOL.
Tempered glass screen protector
How many times have you dropped your phone? Please don't say hundreds of times like me haha. But you know what? My phone has never ever cracked and it's thanks to this tempered glass screen protector by Zagg InvisibleShield.
Now the tempered glass has shattered or cracked a few times but that could have been my phone. So pheww, thank goodness for limited lifetime warranty. So multiple replacements later, I think this screen protector here makes one of the best grand prize ideas for adults.
Related Post: Unique Special Gifts Dad Will Actually Love
---
Medium Game Prize Ideas
Okay so now here is where you can get just about anything! And the best part is that the prices of the "medium" prizes could vary from as little as $5 to below $40. Again, the choice of the type of game prizes you decide to have depends on your guests.
The number of medium game prize ideas for adults you pick is also totally up to you. We normally stick to 5-10 from this list and vary the amount we spend per prize. It's what keeps the party games more interesting and fun!
So below I'll cover medium prize ideas that were below $40 at the time of this post. If you're checking this out around a holiday, you may even get lucky and get it for cheaper.
Organic Deodorant Set
Okay so we all hit puberty right? LOL. That means we all need to use deodorant so we're not stinky. Therefore, this organic deodorant gift set is a perfect game prize idea for women. Just make sure to let them know it isn't personal haha.
Grab your organic deodorant set here.
Faux Succulent Plant
Now who doesn't like a succulent plant, especially ones that don't need to be maintained? LOL. These bring life to any office or room it's placed in, making it the perfect neutral game prize idea for adults.
Check out this faux succulent plant with grateful wording here.
Bath Towels
Everyone uses bath towels and they should be replaced every so often. So why not help out your guests by adding a nice Martha Stewart Bath Towel as a game prize? You could stick to a neutral color or even do a pair (if it's on sale).
Take a look at the various bath towel colors and designs here.
Stress Balls
We're all adults so of course we get stressed. But we may not all act on it so why not give the prize winner a push by letting them win this Stress Ball Bundle to help them relieve some stress. They can take it to the office, keep one at home or carry one around.
Check out this stress ball bundle here.
Diffuser
If candles aren't your thing but would still like to your game prize to be something scented, diffusers like this one is the way to go. Not only do they smell nice but they make for some pretty home decor as well!
Check out the different diffuser scent and refill options here.
Water Bottle
Another one of the top game prize ideas for adults is water bottles. I mean everyone uses them because everyone should be drinking water daily. So why not get a Contigo Thermalock Water Bottle that keeps their water cold when they're on the go.
Take a look at the water bottle colors available here.
What Do You Meme?
How about a game as a game prize idea LOL? That way, whoever wins this prize can keep the games going (but without prizes that time). What Do You Meme is a super hilarious adult game that will have you all laughing for sure. It's the perfect medium prize for adults to win at your holiday party.
Check out the What Do You Meme game here.
Neck and Shoulder Wrap
Back to the stress subject, another great game prize idea is a Sharper Image Neck and Shoulder Wrap to soothe muscle pain and for tension relief. Shoot just thinking about it makes me want one for myself LOL! Like I said, you'll want to only grab game prize ideas that they'll actually use so this is perfect.
Check out this neck and shoulder wrap here.
Batteries
You have to admit that adding batteries to your grocery list is NOT your favorite thing to do. And this is probably the case for your guests as well, so why not make these Duracell AA Batteries a funny little prize.
So grab your batteries here and let the funny jokes start rolling in begin.
Poo-Pourri Spray
Okay so yes, this one is catering more to the lady guests. And you know what? I'm pretty sure they have all been wanting to give this a try, especially if they do not work at home. Therefore, Poo-Pourri Toilet Spray would make a funny prize idea for women.
Grab this Poo-Pourri Toilet Spray Set here.
Pot Holders
Yup, here's another one for your lady friends or family members. Well, I guess there's men that could use this as well. KitchenAid Pot Holders make another great medium prize for your party games.
Take a look at the different pot holder color options here.
Cards Against Humanity
Now here is another hilarious (and inappropriate) adult game that makes a great prize idea. Cards Against Humanity is one of those games that will definitely get everyone laughing their butts off, but please make sure there are no kids around.
Check out Cards Against Humanity game here.
Fleece Blanket
A more common game prize idea for adults is a fleece blanket and honestly, you can't really go wrong here. Especially if it's a super soft one like this Bedsure Fleece Blanket here. With lightweight, microfiber fabric, anyone would be happy to win this prize.
Check out the different fleece blanket sizes and color options here.
Face Masks
Thankfully there has been many people that are now making face masks because boy, some of them can get quite uncomfortable. And since this seems to be our new normal, these Washable Face Masks with Respirator here are a perfect addition to this years' prize list.
Check out the full details for these adjustable face masks here.
Keychain Flashlight
Again, I'm all about not wasting money and trying to give a gift idea that they'll actually use. And because these are game prize ideas, they should be kept mostly neutral. So this AIDIER Keychain LEF Flashlight is great for any guest coming over to play.
Check out the full features to this keychain LED flashlight here.
Related Post: How To Play the Oven Mitt Game
Smaller and Filler Prize Ideas
Okay now these especially come handy for the Saran Wrap Ball Game. And of course, they are also the cheap prizes ideas for your party games. So you can choose to either load up on these game prize ideas for adults or stick to a few to use as the prizes for the smaller games.
Most of these are actually less than $5 with some even being as little as $1 and can be found at the dollar store. Others are some of the "better" $5 priced items that would still make good game prize and filler ideas.
Some of the game prize ideas for adults below are gift sets that can be given as is or opened and given separately. Plus, if you're shopping for Christmas, this list is also great for stocking stuffers ideas.
Lip Balm
Another great stocking stuffer idea or filler prize idea for games is lip balm. And Earth Mama Lip Balms are great on the lips as they are made with organic herbs and oils. Once again, I recommend you break this up out of the package to share a bit more of the love while spending less.
Hand Lotion
The beauty of gift sets is you can choose to either gift it all together, or separate out the products into individual prize ideas like we do. And this Hand Cream Gift Set here is perfect for just that.
Back Scratcher
Another awesome cheap prize for games is a back scratcher. And this 5-PK Bear Claw Back Scratcher here are the exact ones we got last year for our party games and stocking stuffers. I keep one at my desk, in my purse and my husband has one somewhere in the house haha.
Hand Sanitizer
Oh this is a hot item this year, even more than before. But even before the pandemic, we would include hand sanitizer bottles like these in our filler prize ideas. Plus like I said, they are much needed.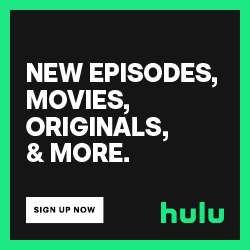 Hulu
You could also gift a month or two of Hulu Streaming so that your guests can keep up with their favorite TV shows or watch new movies while bored at home.
And lastly, here are other filler prize ideas we especially use as saran wrap game gift ideas that can be found at your local grocery store.
Granola, protein bars
Candy, gum, mints
Lottery scratch-off tickets
Hair ties or scrunchies
Essential travel size items
Related Post: How To Play the Saran Wrap Ball Game
Prizes for Baby Shower Games
Now the holidays aren't the only time you'll be looking for game prizes ideas for adults, nope. Another special occasion where you may find yourself in need of some game prizes is for your baby shower.
But first, something to keep in mind is that since baby showers are special, many times people like to use personalized labels like these on their prizes or games. So take and look and see if you'll be wanting to go that route.
Alright, now I'm going to share some of the best prizes for baby shower games below.
Wine Tumbler
Now who doesn't like a good glass of wine? This wine tumbler here comes in various colors so you can grab more than one to use as multiple baby shower game prizes.
Take a look at all the various colors here.
Cactus Tealight Candles
Now these Cactus Tealight Candles are super cute and pair up well with almost anyone's home decor, making them another great game prize idea.
Take a look at the 6 candles included in this set here.
Hand Lotions Gift Set
You can honestly never go wrong with a hand repair and moisturizing kit like this one here. It comes with 4 special products which can be used by female or male, making it a neutral gift idea.
Check out the products included in this kit here.
Relaxing Bath Bombs
Now if you really want to impress and have chicks fighting over this baby shower game prize idea, these XXL bath bombs here may do just that LOL. With 12 handmade bombs, they'll be sure to be able to schedule in some wind down time.
Take a look at this bath bomb set here.
Oven Mitts and Pot Holders Set
Now kitchen gifts like this oven mitts and pot holders set are very commonly used as a game prize idea for adults. Now this one is cool because of the heat resistant and grip features that others don't include.
Take a closer look at these oven mitts and pot holders set here.
Now of the course, the baby shower game prizes you choose will also depend on whether you're having a traditional one with females only or if you need neutral game prize ideas.
However, this list above should help satisfy either or.
Related Post: Uplifting Self-Care Ideas for Busy Moms
Prizes for Bridal Shower Games
Now of course, there are also adult game prizes involved when hosting your bridal shower. Below are some of the best prize ideas for bridal shower game winners.
Fruit Infuser Water Bottle
Now this fruit infuser water bottle is pretty neat and seems to be becoming more popular nowadays as it helps support a healthy lifestyle. Plus, who doesn't love fruit LOL.
Check out this fruit infusing water bottle here.
Coaster Set
Now we're all wine or drink lovers here right? If so, this quoted ceramic stone coaster set makes a great bridal shower game prize idea that they'll love (in fact, I want it for myself too LOL).
Check out these absorbent coasters here.
Skin Facial Care Set
Getting a specific skincare brand may not work for everyone which is why this facial care set here is perfect. With a facial massager, roller and more, all your bridal shower party guests will want to win this prize.
Take a closer look at this skin facial care kit here.
For the Girls Party Game
Just because someone is getting married doesn't mean that's the end of girls nights, nope. This For the Girls Party Card Game will remind everyone of that and remind you to already go ahead and schedule your next night out with the girls.
Take a look at this girls party card game here.
Wine Set for Girls
If you're looking for another grand prize idea for your bridal shower, this wine set for girls is perfect as it includes a little bit of everything like a tumbler, socks, a bath bomb and more.
Take a look at everything inside this wine set here.
Quick Tips to Save on Game Prizes
Now that you've gone through the full list of contest prize ideas for adults, here are some quick tips on how you can save money when doing this gift shopping. Because hey, I don't want you to spend hundreds of dollars on game prizes, nope.
There are ways in which you can save while still getting awesome party game prizes for your guests to have a little bit more fun.
1) Buy your game prizes during a holiday sale
Black Friday is my absolute favorite time to shop. However, sometimes the deals these places have before then are much better. So if a holiday is coming up, maybe wait a little and see if it goes on sale. Or perhaps it may already be on sale and then it's a win for you!
2) Grab gift sets and split up the products
Like I mentioned earlier, the beauty of a gift set is that you can choose how you give it. Plus, gift sets are normally cheaper than the products sold separately so it totally makes it worth it to stick to these when possible. Remember the lotions and lip balms? Yeah those can be taken out the package and given as separate game prizes.
3) Visit your local Dollar Store for ideas
Sometimes your local dollar store may actually have some good stuff. It's also the perfect place to grab some of the filler prize ideas along with a few other essential items you could use to fill in the saran wrap ball game for example. Pretty much any travel size items make great filler and cheap prize ideas.
Take a look at what you can get for as little as $1 here.
Are game prizes really needed?
In all reality, the short answer is no. Game gift ideas are not really needed nor required at your holiday party. However, they do make things way more interesting and fun (especially for adults).
Here are some reasons why we choose to always have games prizes at our holiday parties.
1) More participants
Have you ever been to a party filled with party poopers? I have and it's not fun. And no, you don't have to "buy" their fun but by having prizes (even super simple ones) gets more people involved. We saw this was true when I first started playing holiday games at my aunt's house. She's actually the inspiration to this all.
Trust me, every time we look forward to Christmas because we know there are going to be awesome games and prizes. And now that we're doing the same at our home, we get the same reaction from others.
2) Higher competitiveness
Who doesn't like winning free stuff? So if you reallyy want your games to be taken to the next level where people are actually competing to win, prizes helps do just that. Something about winning more than just bragging rights that gets the true competitiveness out of people.
But no. I have been to game nights with friends where no prizes were involved and the competitiveness level was still extremely high. So it is not needed but it is more fun, especially if it's done during the season of giving.
3) Much more fun
Like I said, it just makes it all more fun when you know there's more to win. People get more competitive and things can get pretty wild (in a good way). So turn on some music and let the inner child take over. You know the one that's running down the stairs on Christmas morning to open up the presents under the tree? Yeah, let that inner child in you come out when playing your holiday party games.
---
Time To Win Some Prizes
Oh yeah, are you ready to make this the best holiday season ever? If it's your first time including game prize ideas for adults into your routine, don't worry. Everyone will have a blast including yourself.
So tell me, have you hosted with game gifts before? Do you have other ideas that should be added to this list? Please share your thoughts below as I would love to hear from you!
And be sure to check out the posts below to pick which holiday games you will try out this year. It's going to be awesome!
Related Posts:
Have you heard of this crazy fun saran wrap ball game? For only $5, you'll get the full article with images in PDF format, a mini clip and printable checklists not included anywhere else. This way, you can have it available and ready when it's time to plan and get ready to play! Click image below for more details.